As may not be obvious by the "hip hop blog" facade, my listening habits are actually a bit varied. I often get on kicks and find myself with certain "vibes" of music on repeat for days. Aside from my mornin Weezy, as of late the soundtrack for my days is of a pretty laid back nature. I think it's all this rain. Just remember, it ain't all about the boom bap y'all. So get ya purple or ya syrup out and ease back…
Alpha dropped Come From Heaven back in 97. This album is straight classic to me. This was right around when Massive Attack's Mezzanine dropped, an album that is also classic in it's own right and was in heavy rotation back then as well. I believe that's how I found Alpha, who along with Lewis Parker (an MC with a jedi fetish) were among the first to sign to Melankolik (Massive Attack's label). This album really did a number on my head. It struck a balance with samples and instruments that was just crazy to me, and was completely amazing to me in headphones. I think most people sort of wrote them off in that whole Tricky & Portishead area which is a shame. They released a few others after this album, none of which ever seemed to strike me the same. Come From Heaven is one to get though.
Audio clip: Adobe Flash Player (version 9 or above) is required to play this audio clip. Download the latest version here. You also need to have JavaScript enabled in your browser.
Audio clip: Adobe Flash Player (version 9 or above) is required to play this audio clip. Download the latest version here. You also need to have JavaScript enabled in your browser.
Charlotte Gainsbourg is an actress and daughter of Serge Gainsbourg. She recently stared in the a pretty bugged out movie called Science of Sleep which was actually pretty damn good. Her pops Serge Gainsbourg however is no joke and has a pretty damn funky backcatalog (I could and likely will do an entire post on him alone). So, when some friends of mine (what up Seth & Sue!?) played some cuts recent cuts by a "Gainsbourg", it rang strangley familiar to me. I've always thought Air owed quite a bit to Serge's work – which is maybe why they collabed on her 5:55 album. All in all it's a pretty good but mellow album, but the cuts below are the standouts to me. A while back she and her father released that Lemon Incent video, which in my humble opinion was a pretty creep father daughter thing. Maybe I just don't understand the French… judge for yourself.
Charlotte Gainsbourg – The Operation
Audio clip: Adobe Flash Player (version 9 or above) is required to play this audio clip. Download the latest version here. You also need to have JavaScript enabled in your browser.
Charlotte Gainsbourg – Set Yourself On Fire
Audio clip: Adobe Flash Player (version 9 or above) is required to play this audio clip. Download the latest version here. You also need to have JavaScript enabled in your browser.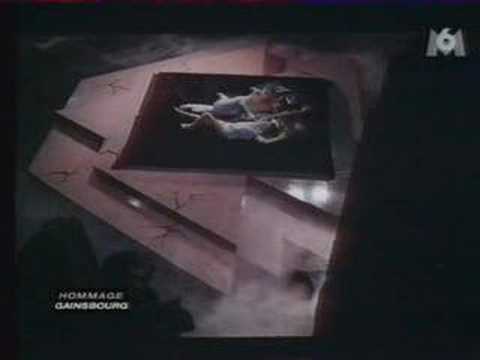 These last few are from harp player Dorothy Ashby. "Harp?" you say? Hells yes. It's one of those instruments (like the flute!) that when you hear it in context like this changes your whole outlook on it. And she is nice with it. So don't worry… Dorothy is on another level with this shit, one of which I think I can only put someone like Alice Coltrane on. Sometimes heavy on the beats, alway delicate with the harp but with a touch of funk. This is some vinyl junkie shit here so don't sleep.
Dorothy Ashby – The Moving Finger
Audio clip: Adobe Flash Player (version 9 or above) is required to play this audio clip. Download the latest version here. You also need to have JavaScript enabled in your browser.
Dorothy Ashby – The Windmills Of Your Mind (sorry 128k here)
Audio clip: Adobe Flash Player (version 9 or above) is required to play this audio clip. Download the latest version here. You also need to have JavaScript enabled in your browser.
SOUNDS GOOD WITH
Zero 7 – Somersault (Dangermouse Remix f. MF Doom)
Doesn't sound like it works, I know… but it does.
Audio clip: Adobe Flash Player (version 9 or above) is required to play this audio clip. Download the latest version here. You also need to have JavaScript enabled in your browser.
Handsome Boy Modeling School – Sunshine
This features the all star line up of Sunshine feat. Sean Lennon, Money Mark, Father Guido Sarducci, Josh Hayden & Paula Frazer (I could really do without Guido Sarducci's part).
Audio clip: Adobe Flash Player (version 9 or above) is required to play this audio clip. Download the latest version here. You also need to have JavaScript enabled in your browser.