Oh snap… new hip hop! Yeah yeah, we can all bitch til we're blue in the face about how "hip hop has fallen off" or whatever. Well, just try listening a little closer. What we have here is some fresh shit that might actually make some waves. Now I'm not saying you'll be hearing this on your top 40 hip hop rotation but this should get some video play and make the dboys listen too.
New cats on the Duck Down roster, Kidz In The Hall (no bird lady or head crushing relevance) are bringing some heat. Drivin Down The Block is a modern whip pushin anthem in homage to Mr. Ace. The Geniuses mixtape that broke a little while back was a hint at what was to come, and it sounded nice (see Sweet 16 below). It's good to note how the remix steps it up even more.
Kidz In The Hall – Drivin' Down The Block
Audio clip: Adobe Flash Player (version 9 or above) is required to play this audio clip. Download the latest version here. You also need to have JavaScript enabled in your browser.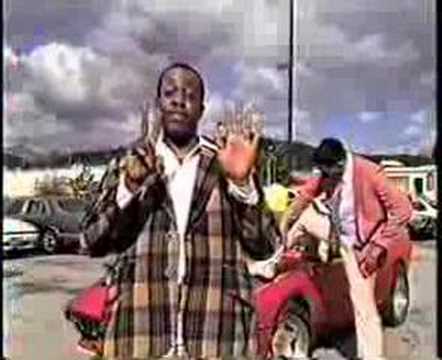 Now THIS is how you do a remix… shout out to 2 Dope Boyz for tipping me off on this.
Kidz In The Hall – Driving Down The Block (remix)
featuring Pusha T, Bun B & The Cool Kids
Audio clip: Adobe Flash Player (version 9 or above) is required to play this audio clip. Download the latest version here. You also need to have JavaScript enabled in your browser.
Kidz In The Hall – Sweet 16 (All My Ladies) (from the mixtape)
Audio clip: Adobe Flash Player (version 9 or above) is required to play this audio clip. Download the latest version here. You also need to have JavaScript enabled in your browser.
The Knux are another new act that are bringing some freshness to the game. They got a little bit of an odd southern twist to them reminiscent of early Outkast, so I ain't mad at that. Now I haven't heard too much aside from this cut and the remix, but I'm excited to hear more and expect it to be AS good… call me naive.
Again… props for steppin up the remix a bit.
Audio clip: Adobe Flash Player (version 9 or above) is required to play this audio clip. Download the latest version here. You also need to have JavaScript enabled in your browser.
Last but not least, another new album on the scene for 9th Wonder & Buckshot (more Duck Down). In all honesty I wasn't feelin the last album. It felt like 9th was strechin himself thin with the the projects and just pumpin out weak beats. Meanwhile the 2nd wave of 9th style Fruity Loopz producers took a crack at the game and 9th seemed to take some time to refine his style. Well, time paid off cause the new album has some heaters on it. As expected, Buckshot does not disappoint and overall the album is WAY better than I expected
Buckshot & 9th Wonder – Hold It Down feat. Talib Kweli & Tyler Wood
Audio clip: Adobe Flash Player (version 9 or above) is required to play this audio clip. Download the latest version here. You also need to have JavaScript enabled in your browser.
Buckshot & 9th Wonder – Go All Out feat. Carlitta Durand
Audio clip: Adobe Flash Player (version 9 or above) is required to play this audio clip. Download the latest version here. You also need to have JavaScript enabled in your browser.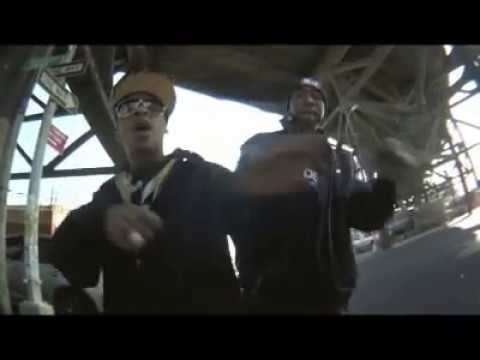 NOTE Sit tight for another tome from the homie Gabe comin soon… (as soon as this site's lazy editor gets off his ass)
BOSS!